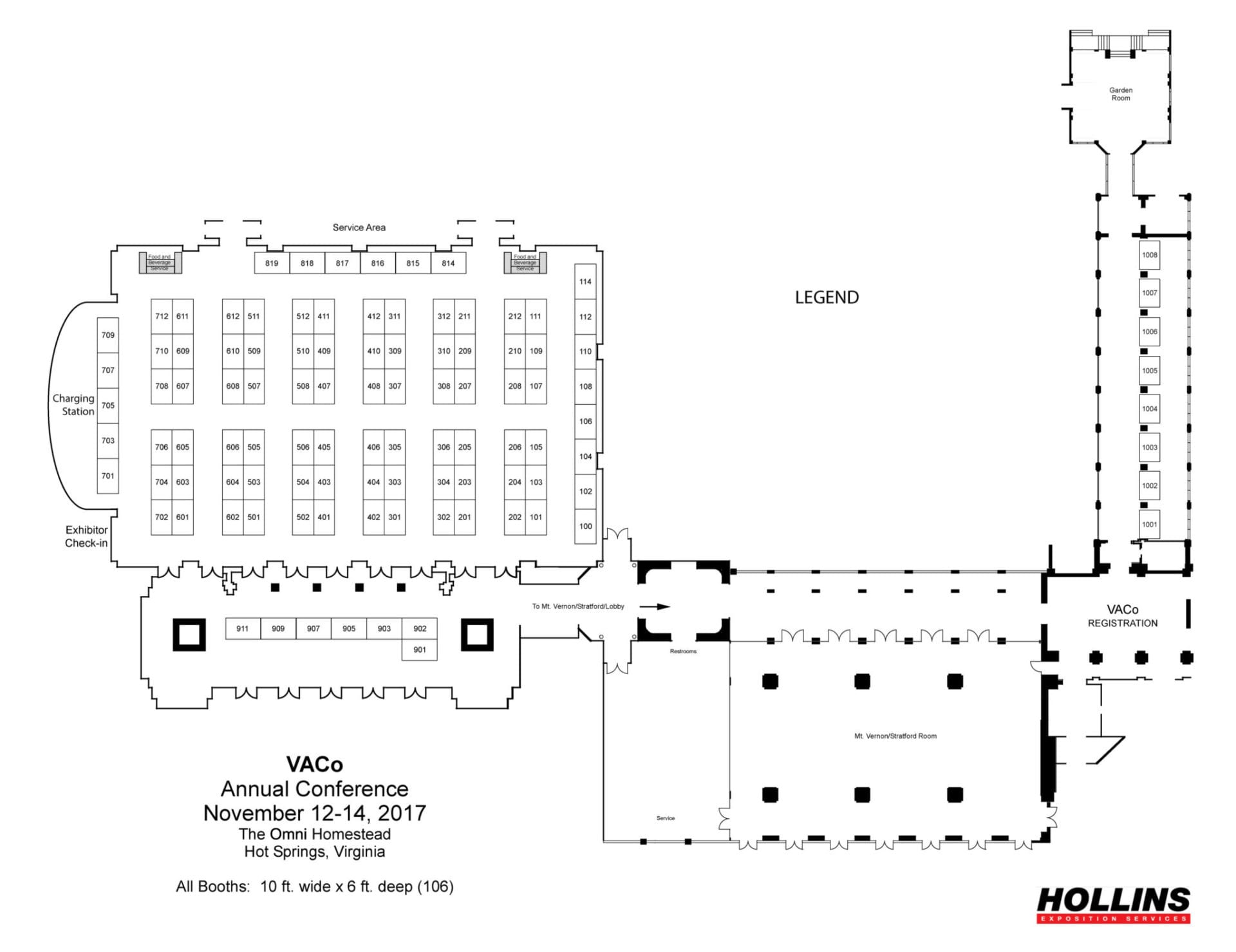 Moseley Architects ***SPONSOR***

Architecture, engineering, planning and interior design.
Tony Bell, AIA, LEED AP, Vice President
3200 Norfolk Street, Richmond, VA  23230
804.794.7555           www.moseleyarchitects.com
VACORP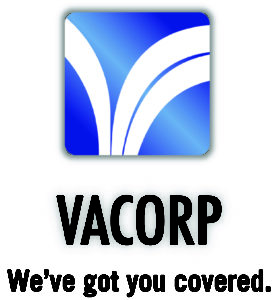 VACORP is a member-owned risk pool that provides affordable, stable and reliable, comprehensive self-insurance and risk management services to Virginia's local governments, school divisions, other public entities and authorities.
Stephanie Heintzleman, Member Services Director
1315 Franklin Road SW, Roanoke, VA  24016
540.986.2706                    www.vacorp.org
Downey & Scott, LLC

Construction management services
Bill Downey, Managing Principal
6799 Kennedy Road, Unit F, Warrenton, VA  20187
540.347.5001 www.downeyscott.com
PMA Architecture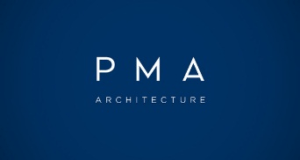 Architectural design, planning and interior design firm specializing in projects for local governments for over 40 years.
Jeff Stodghill, President
10227 Warwick Boulevard, Newport News, VA  23601
757.596.8200 www.pmaarchitecture.com
BIS Digital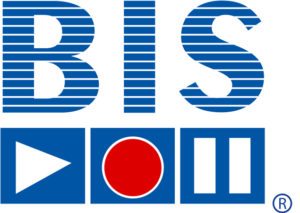 BIS Digital provides total turnkey solutions and integrated systems based upon the specific needs of our users that include concept and planning, engineering of solutions and systems.
Eddie Maza, Director of Marketing
1350 NE 56th Street, Suite 300, Fort Lauderdale, FL 33334
800.834.7674      www.bisdigital.com
SunTrust ***SPONSOR***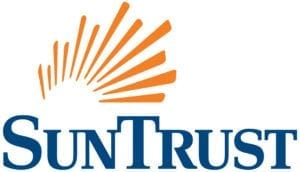 Banking services with particular emphasis on the needs of local government.
Vanessa C. Hampton, Senior Vice President
919 East Main St., 15th Floor, Richmond, VA  23219
804.782.5218                           www.suntrust.com
Springsted | Waters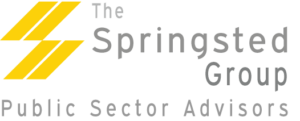 A complete array of financial and management services.
Anne Lewis, Senior Vice President
9097 Atlee Station Rd., Ste. 100, Mechanicsville, VA  23116
804.726.9748 www.springsted.com
Robinson, Farmer, Cox Associates ***SPONSOR***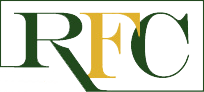 Accounting, auditing and consulting
Steve Jacobs, Director
401 Southlake Boulevard, Suite C1, Richmond, VA  23236
804.378.4200 www.rfca.com
VML/VACo Finance ***SPONSOR***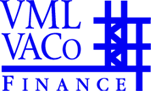 Financial services of the Virginia Association of Counties, including financing; municipal advisory and accounting services; Virginia Investment Pool and Pooled OPEB Trust.
Beau Blevins, Director of Government Consulting
919 East Main Street, Suite 1100, Richmond, VA  23219
804.648.0635      valocalfinance.org
Wiley | Wilson

Architects and Engineers
Fred Armstrong, P.E., Chairman & CEO
127 Nationwide Drive, Lynchburg, VA 24502-4272
434.947.1606       www.wileywilson.com
AETNA ***SPONSOR***

We offer a broad portfolio of benefits products, including medical, dental, pharmacy, behavioral health, life, disability, Medicare and retiree plans.
Kim Patrick, Vice President, Client Management
509 Progress Dr., Suite 118, Linthicum, MD 21090
443.285.1710    www.aetna.com
Luck Stone Corporation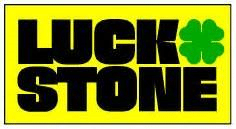 Crushed stone, architectural building stones, granite, tennis court products.
Zina W. Thaxton, LU&D Coordinator
P.O. Box 29682, Richmond, VA  23242
804.476.6411    www.luckstone.com
The Berkley Group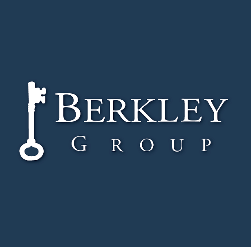 Local government consulting firm providing specialized services and support to localities in planning, zoning, and public works.
Darren K. Coffey, CEO
2106 Mount Crawford Ave., Bridgewater, VA  22812
434.981.2026 www.bgllc.net
Dominion Energy ***SPONSOR***

Dominion Energy is an electric utility and energy company.
Bill Murray, Managing Director | Corporate Public Policy
701 E. Cary Street, Richmond, VA  23219
804.771.3802 www.dom.com
Virginia Tourism Group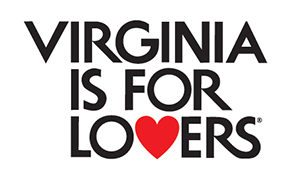 Promotes travel to Virginia and helps Virginia communities realize their tourism economic potential through marketing, development, planning and financial assistance.
Steve Galyean, Partnerships & Outreach Director
901 E. Cary St., Suite 900
Richmond, VA  23219
804.545.5517      www.Virginia.org
JACOBS

Consulting, Transportation, Engineering
Cynthia H. Alder, Director of Business Development
1100 N. Glebe Rd. Suite 500, Arlington, VA 22201
410.428.2707 www.jacobs.com
Booth 106 - AVAILABLE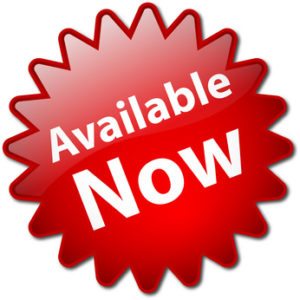 Aqua Virginia, Inc.

Aqua Virginia owns and operates water and wastewater systems in 34 counties throughout the Commonwealth of Virginia.
John J. Aulbach, President
2414 Granite Ridge Rd., Rockville, VA  23146
804.749.8868 Ext. 54422                www.aquaamerica.com
RRMM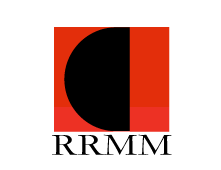 Architecture, Planning and Interiors
Dan H. Hickok, Jr., Principal/Architect
1317 Executive Blvd, Suite 200, Chesapeake, VA  23320
757.213.6379 www.rrmm.com
ECS
Geotechnical, environmental, construction materials and facilities.
Kammie Cox, Director of Business Development
2119-D North Hamilton Street, Richmond, VA  23230
804.353.6333 www.ecslimited.com
Sunset Digital Communications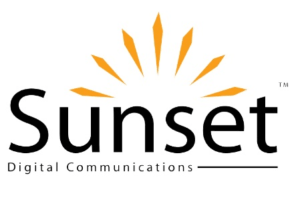 A trail blazer in the communications industry, Sunset designed, built and maintains the Rural Area Network in Southwest Virginia and Northeast Tennessee.
Ryan Elswick, COO
333 Fraley Avenue
Duffield, VA  24244
877.318.6368
www.sunset-fiber.com
Hurt & Proffitt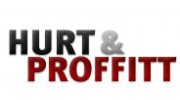 With offices in Lynchburg, Blacksburg, Roanoke & Wytheville, provides civil engineering, surveying, environmental, geotechnical, construction testing & inspection, cultural resources and grant writing/administration services.
Brian Cossman, PE, Director of Business Development
2524 Langhorne Road, Lynchburg, VA  24501
434.847.7796 www.handp.com
National Association of Counties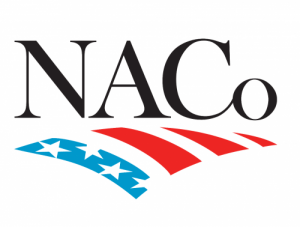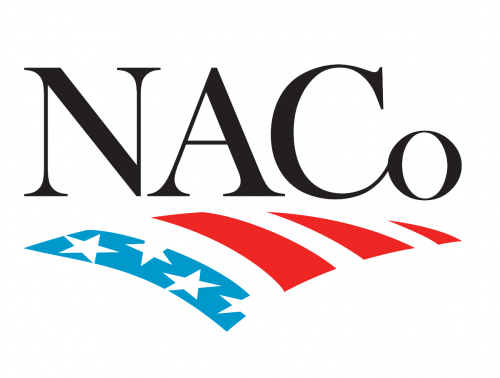 The Voice of America's Counties
Alex Koroknay-Palicz, Membership Associate
660 N. Capitol St. NW, Washington DC 20001
202.942.4291 www.naco.org
A. Morton Thomas and Associates, Inc.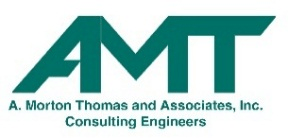 With more than 500 professionals working from 17 offices, seven throughout Virginia, AMT provides multidisciplinary services including civil engineering, environmental, landscape architecture, surveying, and construction engineering and inspection for a variety of public sector clients.
Sarah Rogers, Marketing Manager
100 Gateway Center Parkway, Suite 200, Richmond, VA 23235
804.276.6231         www.amtengineering.com
Booth 607 - AVAILABLE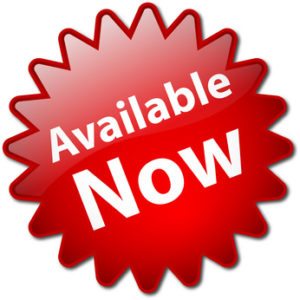 HDH Associates, Inc.

Architectural / Engineering / Environmental
Robin Liebal, VP, Environmental Project Manager
P.O. Box 6158
Christiansburg, VA 24068
540.381.7999           www.hdhassociates.com
SHENTEL

Shentel offers a comprehensive suite of voice, video and data communications services.
James Funkhouser, Business Development Manager, Fiber Sales
500 Shentel Way, Edinburg, VA  22824
540.975.0751 www.shentel.com
BCWH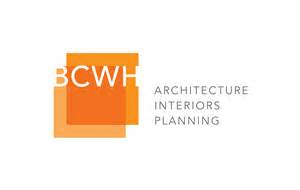 Architecture, Interiors, and Planning
Charles W. Wray, AIA, LEED AP, Principal
1840 West Broad Street, Suite 400, Richmond, VA 23220
804.788.4774 www.bcwh.com
Tentatively sold - Enterprise Fleet Management

USDA Rural Development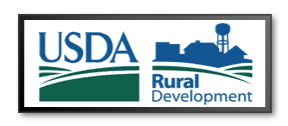 We offer a variety of services to help individuals, communities, businesses and borrowers with their applications for funding or their existing loans and/or grants.
Anne Herring, Virginia Rural Development Coordinator
1606 Santa Rosa Rd., Suite 238
Richmond, VA  23229
540.463.7124, Ext. 118
www.rurdev.usda.gov/va
Booth 105 - AVAILABLE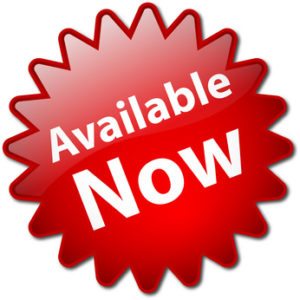 Booth 818 - AVAILABLE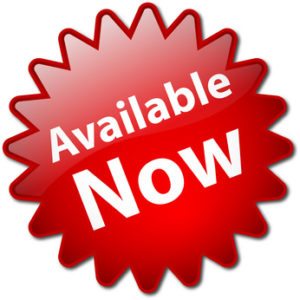 Howard Shockey & Sons, Inc.

With more than a century of building experience, Howard Shockey & Sons, Inc. is one of Virginia's oldest and largest construction companies. The firm provides a wide range of construction services for negotiated, public-private and bid projects, serving as general contractor, design-builder or construction manager.
Brad Bolyard, Vice President of Operations
1057 Martinsburg Pike, Winchester, VA  22603
540.667.7700       www.shockeybuilds.com
Booth 816 - AVAILABLE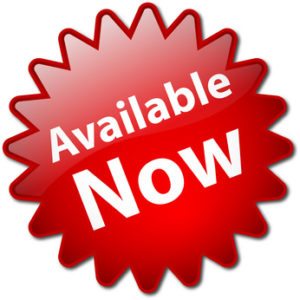 Keystone Information Systems

Comprehensive integrated software suites for county financials, human resources, revenue and tax administration.
Judd Van Dervort, Jr., President
1000 Lenola Road, Suite 101, Maple Shade, NJ 08052
800.735.4862       www.keyinfosys.com
Dewberry

Dewberry is a leading firm with a proven history of providing architecture, engineering and consulting services to a wide variety of public- and private-sector clients.
Darren Conner, President
P.O. Box 1509, Danville, VA  24543
434.549.8498       www.dewberry.com
VML Insurance Programs

For more than 35 years, VMLIP has been a financially stable, Virginia-only risk pool, providing self-insurance and risk management services to political subdivisions of all types.
Jeff Cole, Director of Member Services
P.O. Box 3239
Glen Allen, VA  23058
804.237.7319           www.vmlins.org
Booth 704 - AVAILABLE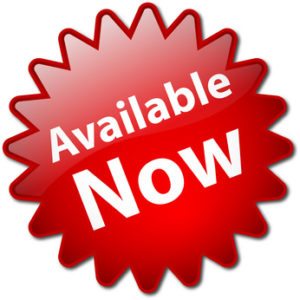 Booth 706 - AVAILABLE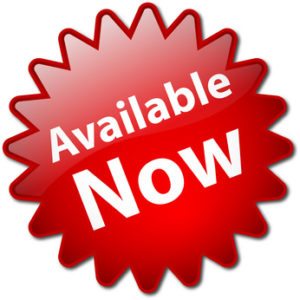 Cyber Cafe' & Charging Station (Sponsored by Nationwide Retirement Solutions)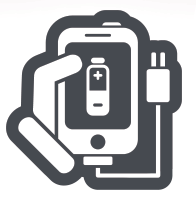 Here you can sit down and relax. Use one of the laptops while you charge your electronic device. The charger has both Android and Apple connectors. The charging station is generously sponsored by Nationwide Retirement Solutions. Visit them at Booth #608 and see how they can answer your retirement questions.
Booth 707 - AVAILABLE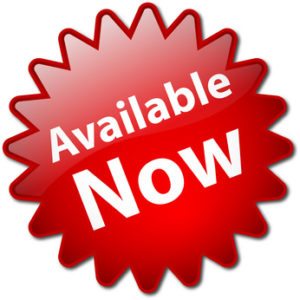 Booth 709 - AVAILABLE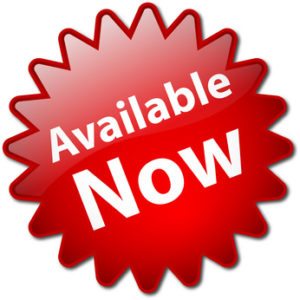 SERCAP, Inc.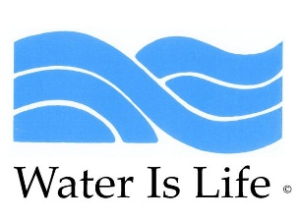 Southeast RCAP - We give assistance to rural residents with water and/or wastewater issues.
Hope Cupit, President & CEO
347 Campbell Avenue
Roanoke, VA  24016
540.345.1184            www.southeastrcap.org
Musco Sports Lighting

Musco specializes in the design and manufacture of sports lighting.
Joe Forche, Virginia Sales Representative
7407-F Whitepine Road
Richmond, VA  23237
804.385.8950           www.musco.com
Timmons Group, Inc.

Civil engineering, environmental, GIS/geospatial technology, landscape architecture and surveying
Robert Roop, Senior Vice President
1001 Boulders Pkwy., Suite 300, Richmond, VA 23225
804.200.6500       www.timmonsgroup.com
Joyce Engineering, Inc.

Environmental engineers, scientists and consultants
L. E. "Butch" Joyce Jr., P.E., President
1604 Ownby Lane, Richmond, VA 23220
804.355.4520      www.joyceengineering.com
The Lane Group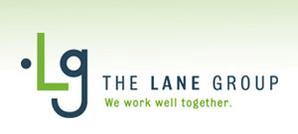 Engineering, architecture, surveying and environmental services.
Paula Riffe, Marketing Coordinator
310 West Valley St., Abingdon, VA 24210
276.523.3771       www.thelanegroupinc.com
Johnson Controls - Energy Solutions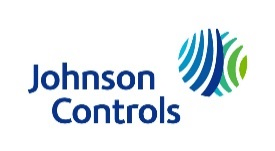 Energy performance contracting.
Whit Blake, Account Executive
2315 Commerce Center Dr., Rockville, VA 23146
804.931.7996 www.johnsoncontrols.com
Crabtree, Rohrbaugh & Associates - Architects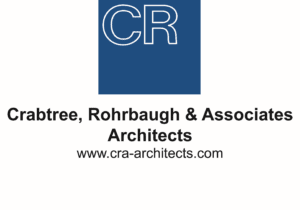 Architecture, spatial planning, interior design.
Hal Hart, REFP, LEED AP
Director of Educational Architecture
250 West Main Street, Suite 200, Charlottesville, VA 22902
InteractiveGIS

GIS consulting services.
David L. Bradshaw, President & CEO
1715 Pratt Drive, Suite 3100, Blacksburg, VA 24060
540.239.0950       www.interactivegis.com
Assura, Inc.

An industry leading cybersecurity firm that develops innovative solutions for government to solve complex protection & compliance challenges.
Karen Cole, CEO
11129 Air Park Rd., Suite A, Ashland, VA 23005
804.767.8775 www.assuraconsulting.com
Virginia Department of Agriculture & Consumer Services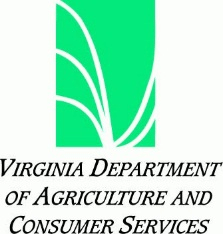 Agriculture and forestry development services and
farmland preservation
Andrew Sorrell, Coordinator, Office of Farmland Preservation
102 Governor Street
Richmond, VA  23219
804.786.1906           www.vdacs.virginia.gov
Booth 209 - AVAILABLE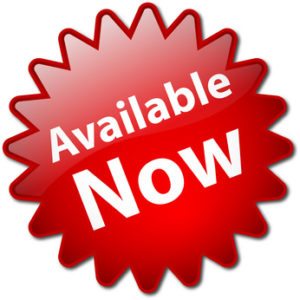 Booth 210 - AVAILABLE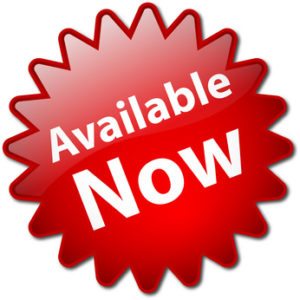 RDA Systems, Inc.

RDA provides Fund Accounting/ERP software for schools, government and commissioners of revenue.
Dave Davis, President / CEO
P. O. Box 190, 441 East Main St., Canton, GA 30114
770.906.4950 www.rdasystems.com
Municode/Municipal Code

Codification; supplementation; technologically advanced legal publishing services.
Scott Horton, Regional Representative
P.O. Box 2235, Tallahassee, FL 32316
800.262.2633 www.municode.com
VACo Registration Desk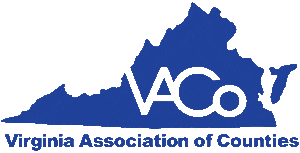 VACo Registration Desk - Conference Check-in and information center.
Branch Civil

Branch Civil is committed to continuing a 75-year tradition of building outstanding infrastructure projects in the Mid-Atlantic and Southeastern United States.
Mike Freeman, Project Development
442 Rutherford Avenue, N.E., Roanoke, VA 24016
540.400.3604 (c) www.branchhighways.com
Quarles Petroleum, Inc.

Delivered fuels, fleet card programs, GPS fleet tracking
Erin Rogalla, Client Relationship Manager
1701 Fall Hill Ave.
Fredericksburg, VA  22401
540.368.0104          www.quarlesinc.com
Virginia Economic Development Partnership
State economic development organization.
Jay Langston, Ph.D., Competitive Initiatives
One James Center, 901 E. Cary Street, Suite 900
Richmond, VA 23219
804.545.5792 www.yesvirginia.org
SUEZ Water Advanced Solutions

Water Asset Management Services.
Brad Brown, Water System Consultant
P.O. Box 1350, Perry, GA 31069
866.919.3471 www.utilityservice.com
HBA Architecture & Interior Design, Inc.

Provides architecture, interior design, master planning,
facility consulting and sustainable design.
Joseph A. Miller, AIA, DBIA, Principal/Vice President
One Columbus Ctr., Ste. 1000
Virginia Beach, VA  23462
757.490.9048            www.HBAonline.com
Bowman Consulting Group

Delivers expert land development, energy and infrastructure solutions to the public & private sectors. Key services include water/wastewater, civil engineering, planning, landscape architecture and more.
Ken Baybutt, Branch Manager
460 McLaws Circle, Suite 120
Williamsburg, VA  23185
757.229.1776       www.bowmanconsulting.com
Booth 309 - AVAILABLE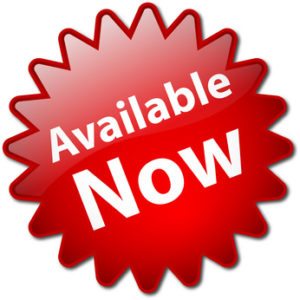 English Construction Co., Inc.

English has been a benchmark of excellence and diversity in construction to include highways/bridges, water/wastewater plants, public safety, correctional facilities, courthouses, historic renovations, and power plants.
Allen M. Hamblen, Executive-in-Charge
615 Church Street, 2nd Floor
Lynchburg, VA  24504
434.845.0301          www.englishconst.com
Waste Management of VA, Inc.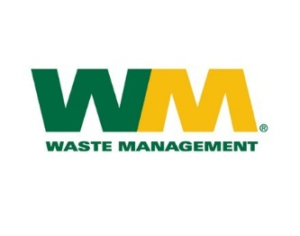 Nation's leading provider of solid waste and recycling services.
Rob Clendenin, Public Sector Solutions
3016 Yadkin Road
Chesapeake, VA  23323
757.449.1182         www.wm.com
Nationwide Retirement Solutions ***SPONSOR***

For nearly 40 years, Nationwide Retirement Solutions has been providing the commitment to help employees prepare for and live in retirement by saving in the deferred compensation program. We are 100% dedicated to public sector participants.
Deborah Turner, Program Director
10 West Nationwide Boulevard
Columbus, OH  43215
704-258-5084           www.NRSforu.com
U.S. Communities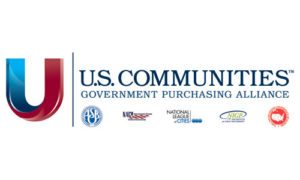 The leading national cooperative purchasing program – save your county time and money.
Kelly Boggs, Marketing Specialist
660 N. Capitol St. NW, Ste. 400
Washington DC 20001
202.942.4290           www.uscommunities.org
Booth 609 - AVAILABLE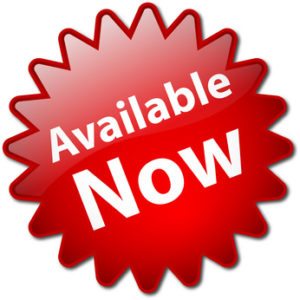 BKV Group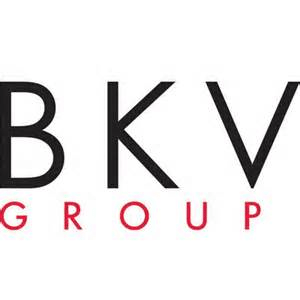 Lauren Myers Young, Senior Associate, Business Development
Architecture, engineering, landscape architecture, interior design, construction administration.
Jack Boarman, Partner
1054 31st Street NW, Suite 204
Washington, DC  20007
202.595.3173         www.bkvgroup.com
Golder Associates, Inc.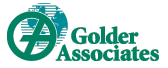 Engineering and environmental consulting.
Brent Waters, Principal and Practice Leader
2108 W. Laburnum Ave., Suite 200
Richmond, VA  23227
804.358.7900           www.golder.com
Booth 508 - AVAILABLE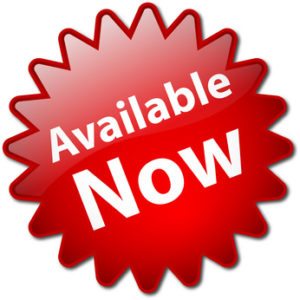 Arcadis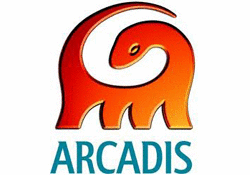 Water engineering and management consulting for public and private organizations.
Michael Wooden, P.E., Vice President
9954 Mayland Drive, Suite 2400
Henrico, VA  23233
804.665.1112         www.arcadis-us.com
Wendel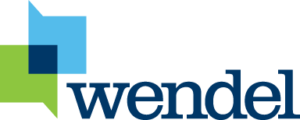 Working with municipalities and communities to enhance existing infrastructure, save energy, and improve the quality of life for future generations.
Andrew Casolini, VP Water Infrastructure
1420 King Street
Alexandria, VA  22314
703.299.8718       www.wendelcompanies.com
Booth 510 - AVAILABLE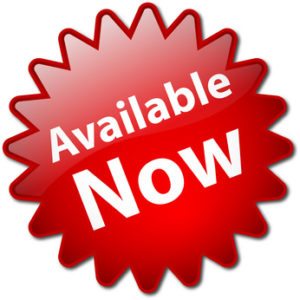 Motorola Solutions, Inc.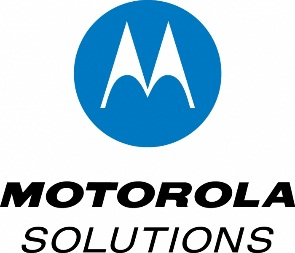 Public safety, mission-critical communications products and services to local government; as well as fire & emergency, field operations and transportation solutions.
Steve Garner, Senior Account Manager
6105 Crowne Creek Drive
Midlothian, VA  23112
804.370.6247     www.motorola.com/us
Booth 601 - AVAILABLE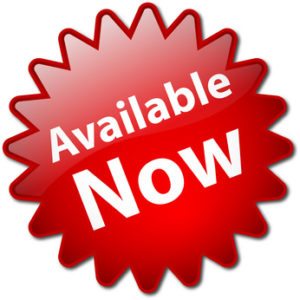 RK&K
Multi-discipline Civil Engineering Firm.
Angie Pollard, Senior Marketing Coordinator
2100 East Cary Street, Suite 309
Richmond VA  23223
804.782.1903           rkk.com
Booth 603 - AVAILABLE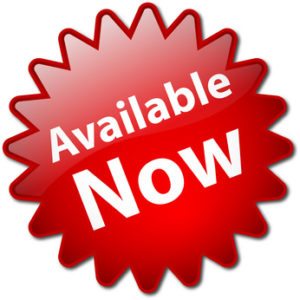 Booth 604 - AVAILABLE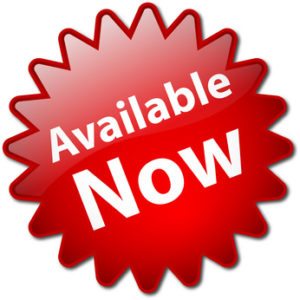 Booth 605 - AVAILABLE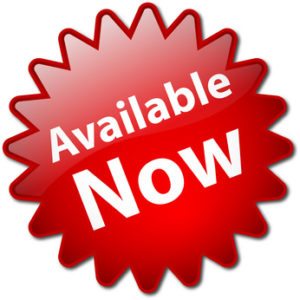 Booth 606 - AVAILABLE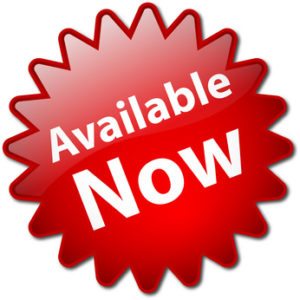 Booth 503 - AVAILABLE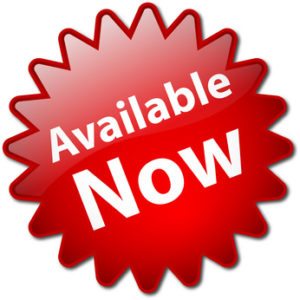 Bates Trucking Trash Removal, Inc.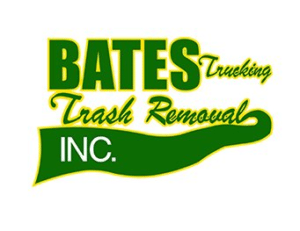 Bates Trucking specializes in residential and commercial services including a trash and recycling services and food waste programs.
Tara Lewis-Reid Marketing Director/Recycle Coordinator
4305 48th Street, P.O. Box 91
Bladensburg, MD  20715
301.773.2069 / Ext. 328
www.batestrucking.com
General Code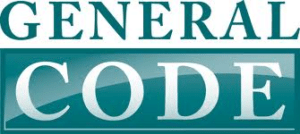 Proudly serving local governments for 50+ years, providing quality codification services and content management solutions.
Lori Ann Shura, Account Manager
781 Elmgrove Rd.
Rochester, NY  14624
585.328.1810 Ext. 132
www.generalcode.com
DJG, Inc.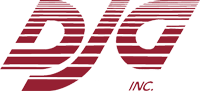 Architecture, engineering and planning design services.
Donald Booth, AIA, LEED AP, President
449 McLaws Circle
Williamsburg, VA  23185
757.253.0673           www.djginc.com
Schneider Electric Energy Solutions
Global specialist in energy management making the most of your energy.
Barry Wilhelm, Team Leader
6800 Paragon Place, Suite 470
Richmond, VA  23230
804.330.5660 Ext 110
www.schneider-electric.com
Draper Aden Associates, Inc.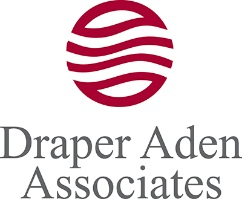 Engineering, surveying, environmental services
Jeff Lighthiser, PE, CEO/President
8090 Villa Park Drive, Richmond, VA 23228
804.264.2228 www.daa.com
HD Supply Fusible Piping

HDPE (high-density polyethylene) products & services for the environmental sector.
Richard Kemp, Mid-Atlantic Regional Sales
6 Fredericksburg Drive
Middletown, DE  19709
302.388.8200           www.hdsfusible.com
Virginia Resources Authority

State's infrastructure bond bank.
Jean Bass, Deputy Executive Director
1111 East Main Street, Suite 1920
Richmond, VA  23219
804.616.3441      www.virginiaresources.org
Institute for Building Technology and Safety (IBTS)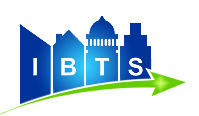 IBTS assists counties in managing risk and meeting challenges offering Building Department Services, Energy Solutions, Disaster/Emergency Management, CDBG Services, Policy & Procedure Development and more.
Dana Johnston, Client Relationship Manager
45207 Research Place
Ashburn, VA  20147
703.481.2000, x153           www.ibts.org
Virginia Institute of Government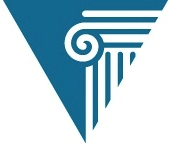 Providing training and information services to Virginia local governments since 1996.
Tedd Povar, Associate Director
11 S. 12th Street, Suite 225
Richmond, VA  23219
804.371.0202
www.vainstituteofgovernment.org
Tentatively Sold - Republic Services

GovDeals

Provides online auction services to governmental agencies.
Robin Bradley, Mid-Atlantic Representative
100 Capitol Commerce Blvd., Suite 110
Montgomery, AL  36117
800.613.0156                www.GovDeals.com
Booth 708 - AVAILABLE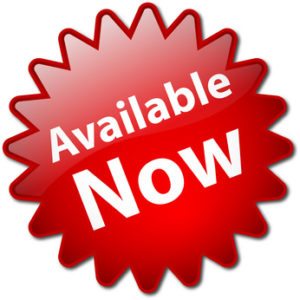 BoardDocs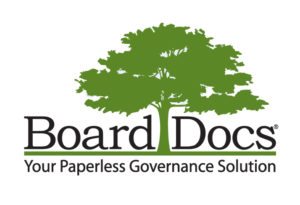 As the pioneer of board management services, BoardDocs has helped over 2,000 organizations dramatically lower costs, increase transparency and reduce time-of-staff by up to 75 percent.
Cheryl Domby, eGovernance Coordinator
519 Johnson Ferry Rd., A100, Marietta, GA 30068
404.865.1278 Ext. 3554 www.BoardDocs.com
Pierce Group Benefits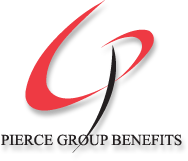 Provider of employee benefits packages, offering clients the best benefits and prices from the industry's highest rated companies.
Donna Nixon, Vice President Group Benefits
4928 Linksland Drive
Holly Springs, NC  27540
540.940.7176           www.piercegroupbenefits.com
The Local Choice Health Benefits Program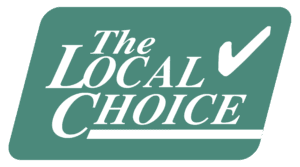 Serving the health care needs of local governments and school systems in the Commonwealth.
Walt Norman, Program Manager
101 N. 14th Street, James Monroe Building, 12th Floor, Richmond VA 23219
804.786.6460 www.thelocalchoice.virginia.gov
Froehling & Robertson, Inc.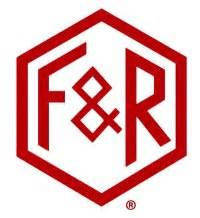 Geotechnical engineering, construction materials testing and environmental services.
Paul Bryan, Business Development Manager
3015 Dumbarton Road
Richmond, VA  23228
540.278.1864           www.FandR.com
Virginia Cooperative Extension

Aims to improve the lives & well-being of people & communities in Virginia by offering education programs in agriculture and farm management.
Suzie Jackson, Administrative Assistant
250 Drillfield Drive, 101 Hutcheson Hall, Blacksburg, VA 24061
540.231.5299 www.ext.vt.edu
Booth 312 - Available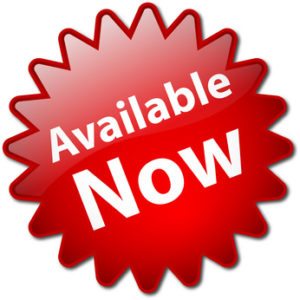 Exhibitor Check-in/Registration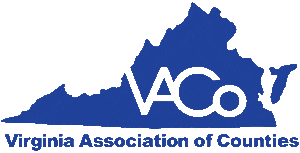 VACo's registration desk for exhibitors. Pick up registration packet and general exhibitor questions and information.
Booth 105 - AVAILABLE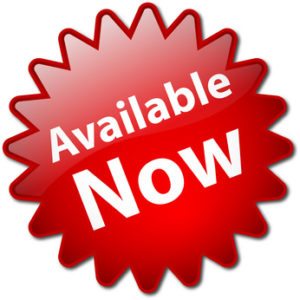 Municode/Municipal Code

Codification; supplementation; technologically advanced legal publishing services.
Scott Horton, Regional Representative
P.O. Box 2235, Tallahassee, FL  32316
800.262.2633 www.municode.com
Booth 210 - AVAILABLE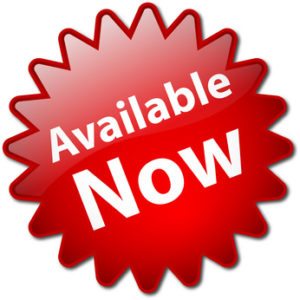 VDACS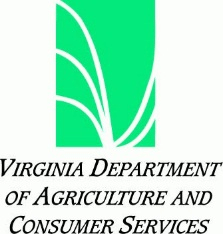 Virginia Dept. of Agriculture & Consumer Services
Agriculture and forestry development services and
farmland preservation
Andrew Sorrell, Coordinator, Office of Farmland Preservation
102 Governor Street, Richmond, VA  23219
804.786.1906 www.vdacs.virginia.gov
NXL Construction Services, Inc.
NXL Construction Services, Inc. Booth 110
Construction management, inspection and surveying.
Emily Ripka, CPSM, Business Development Manager
114 E. Carey Street, Richmond, VA  23219
804.644.4600 www.nxl.com
Garden Room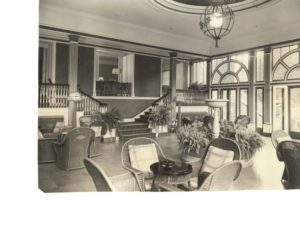 (No exhibit booths) Leads to the main lobby (aka The Great Hall) up the stairs. Adjacent to the Crystal Room.
Energy Systems Group, LLC (ESG)

Through our core business of performance contracting, ESG provides institutions with innovative energy efficiency, technology, and long-term financing solutions that allow for the modernization of their facilities and energy infrastructure.
Lushae Cook, Account Executive
9097 Atlee Station Road, Suite 318
Mechanicsville, VA  23116
202.290.9776       www.energysystemsgroup.com
Legend
Available booths are indicated in green.
Sold booths are indicated in blue.
Yellow areas are VACo Registration & Conference Information.
The red booth is the Cyber Cafe' and Charging Station.